If you are wondering how to make money by designing powerpoint presentation sitting at the comfort of your home, your search ends here. Today in the era of digitalization, there is no compulsion of starting E-commerce website to earn money online. If you know little how to use powerpoint presentation you can make good money through it. It is indeed a great option for freelance powerpoint designer who wants to earn some extra bucks through online jobs. All it needs; computer, internet access and knowledge of powerpoint presentation design.
Designing of professional powerpoint slides act as stepping stone to attract business opportunity. One need to possess some extra skills like internet research, marketing, etc., to make money in this field. Here, are the few ways to earn money as a freelance powerpoint designer.
Creating download sites for Powerpoint presentation or ppt
If you are a powerpoint specilalist or good at powerpoint designing, then you could showcase your skills by uploading your ppt designs into your website, attracting many visitors, that allows downloading of these ppt designs. The visitors who need free online presentations would visit your website for downloading and you will get paid for showing different advertisement on your website. You can also earn by selling your powerpoint presentation to people who need. Generally, there are two types of website that you can create for placing your powerpoint slides. First is like Slideshare where you allow to download the ppt presentation and the second type is where you allow just to download the powerpoint templates. These powerpoint templates can be used by the users to further create professional powerpoint slides.
Creating Vectors & Clip Arts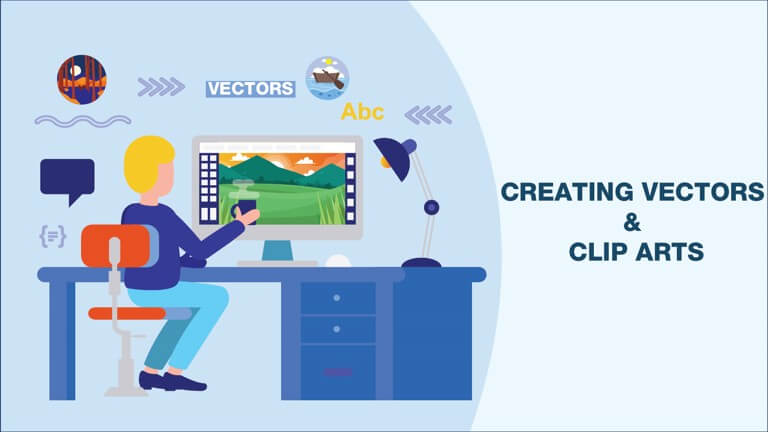 There are plenty of online graphic design services out there which offers professional powerpoint slides or ppt. The freelance powerpoint designer can make effective use of Vectors & Clip Art in the powerpoint slides. Creating of Vectors and Clip Arts can fetch a hefty sum of money to the freelancer. As every different thing gets paid more so as creating Vectors and Clip Arts in powerpoint can earn you more money. The creativity and uniqueness of Vectors & Clip Arts thus created by freelance powerpoint designers, adds value to the collection, brings in more money.
Freelancing Tasks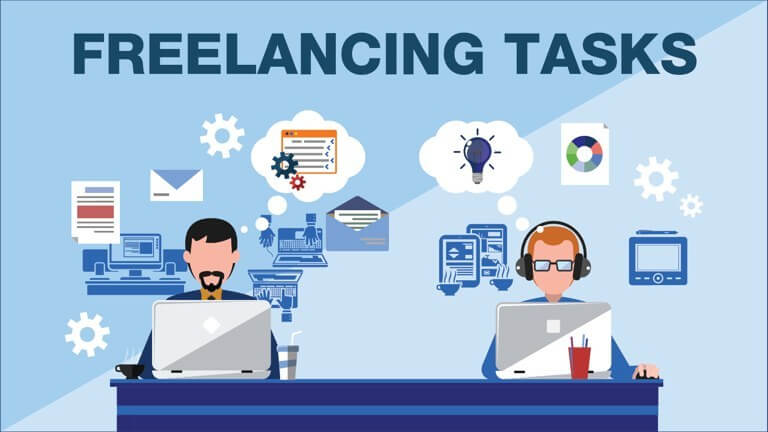 Various companies and clients outsource their powerpoint slides designing to design agency or some sort of online graphic design services. They primarily look for a freelance powerpoint designer to creatively design their powerpoint slides in a professional way. They outsource their jobs to freelancer or design agency may be because of not having an onboard team or wish to devote more time in their core functions. Either be the scenario, the freelance deginer or the powerpoint design agency gets benefitted monetarily. One can earn a lot of money by taking up various freelance powerpoint projects. The price quotation can be kept according to the quality of powerpoint slides.
  Online Tutorial on Powerpoint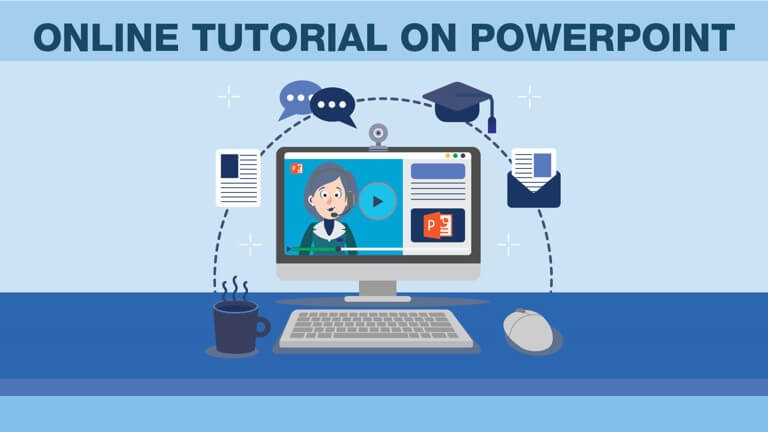 A freelance powerpoint designer can simply create a YouTube channel of their own where they can upload videos of how to create ppt or powerpoint slides. They can also teach how to create Clip Art in the powerpoint or how to create professional powerpoint which can bring business to the company. By sharing the knowledge you can gain money.
Signup in various Freelance Sites
The first thing a freelance powerpoint designer should do is to signup in the various Freelance Sites like Upwork, Fiverr, etc., to get projects of powerpoint slides design. Some clients approach powerpoint design agency while some other may directly employ the freelancer to get their work done. You have to create your profile in a professional manner, providing links to the sites you have already worked for along with samples. This helps people to better understand the scope of services being offered by you, to get exactly what they are looking for. You can earn more if you have inculcated powerpoint enhancement skills within you.
One of the easiest methods to get contacted by the people is to show off your skillset. If one wants to earn more money, one should make sure that the content one create or the powerpoint slides one design should be open-ended, the more you showcase your knowledge the more your work would reach people. As a freelance powerpoint designer, it is important to show the diversity in your work to be the game changer. Slideshare is one of the best platforms which gives competition to the powerpoint design agency. It has many visitors and the content is not limited to a few but a vast source of design. What is more important for a freelance powerpoint designer is the kind of traffic they hold? only if the traffic is genuine then there is a chance to earn more money.